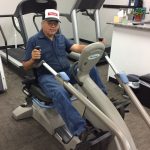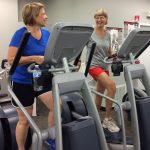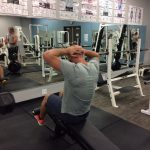 "A nice facility and lots of friendly faces to greet you daily, if you so desire, or just plug into your devices and start to feel your body say, 'Thank you, I needed this.'" Member Sheila Fink
We'd love to have you join us!
Ages 14 years +
520 S 7th Street, Phillipsburg, KS 67661
(785) 543-2208
Monday – Thursday 5:30 am – 8 pm Friday 5:30 am – 12 pm Saturday 7 – 11 am Sunday 3 – 5 pm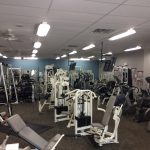 WELCOME TO THE WELLNESS CENTER
Our Facility and Equipment
You are bound to find something to suit your interests and needs within our wide variety of equipment. Our cardio machines include treadmills, ellipticals, bicycles, NuSteps, and a stair-climber. In our weights section, we have dumbells ranging from 1 lb to 100 lbs,, kettlebells, bench and incline press stations, squat racks, and over a dozen different weight machines. Our facility also offers additional space for video workouts if that's more your style.
Kids in tow? We have a special area for well-behaved kids to play while you get your workout in. (Currently unavailable due to COVID-19)
Daily – $5
Weekly – $14
3 Months – $90 (Save $15)
6 Months – $175 (Save $35)
12 Months – $350 (Save $70)
Weekly – $22
3 Months – $150 (Save $15)
6 Months – $275 (Save $55)
12 Months – $550 (Save $110)
*Must live together
Weekly – $30
3 Months – $210 (Save $15)
6 Months – $375 (Save $75)
12 Months – $750 (Save $150)
*Up to four family members, additional will be $20/mo; must live together
Students, active military, prescription from Phillips Co. Medical Clinic, and employees/spouses of Phillips County, Phillips Co. Health Systems, Mapes and Miller, and Farmers National Bank